IMPORTANT NOTE: I am not a professional safety equipment builder, and I do NOT recommend building your harness bar the same way I built mine! This bar isn't legal for any wheel-to-wheel racing, and race harnesses are not legal for use on the street. I just needed a way to put harnesses in the car for autocross and track days, since there's no way to lock the stock seatbelts on a Fiero. Use a professional race shop to build a roll bar/cage if you intend to use a race harness. Race harnesses, harness bars and roll bars are NOT to be used on the street.
I recently finished building and installing a harness bar in my '88 Fiero. I designed it so no parts need to be removed from the car except the B-pillars, the stock seatbelt can still be used, and no holes need to be drilled in the chassis.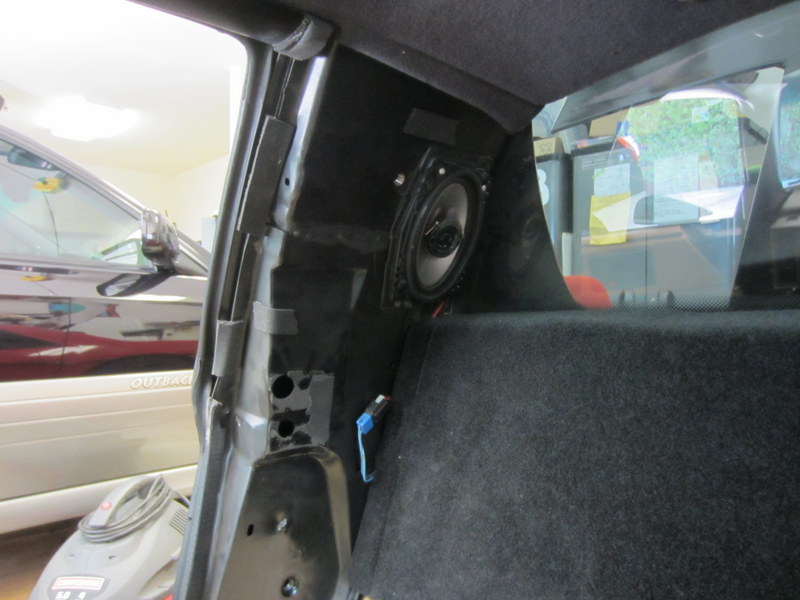 I designed a bracket to go over two existing holes in the B-pillar. I mock up all my brackets in cardboard, then trace them onto the material to be cut on a bandsaw, and bend it using my vice and a hammer or adjustable wrench. Obviously a sheet metal brake would be a lot easier and more precise, but I don't have room for one in my shop right now.
There is a hole at the bottom of the B-pillar that's big enough to fit my arm through to feed the inner backing plate into place. I had two M12 nuts welded to the backing plate so I don't have to fumble with nuts on the inside.
I bent the harness bar from 1.5″ OD, 0.120″ thickness 4130 "chrome moly" steel using a JD Squared Model 32 manual bender: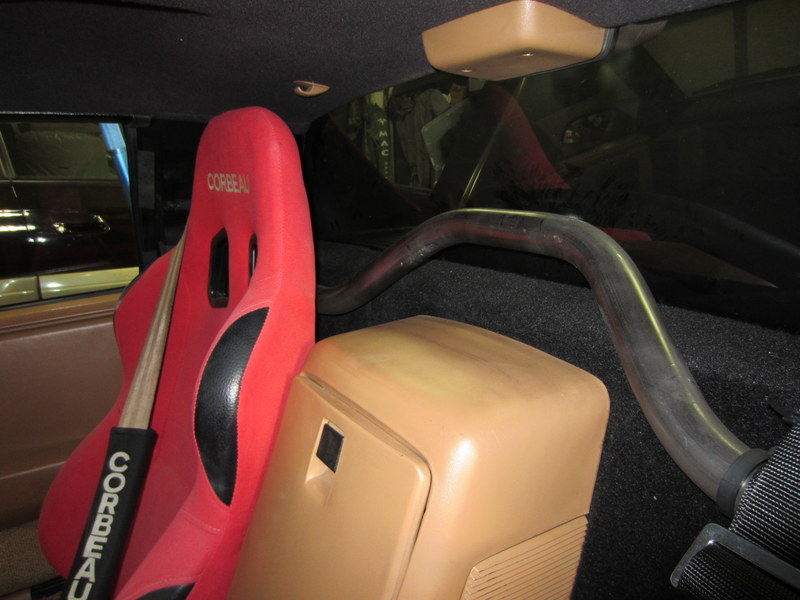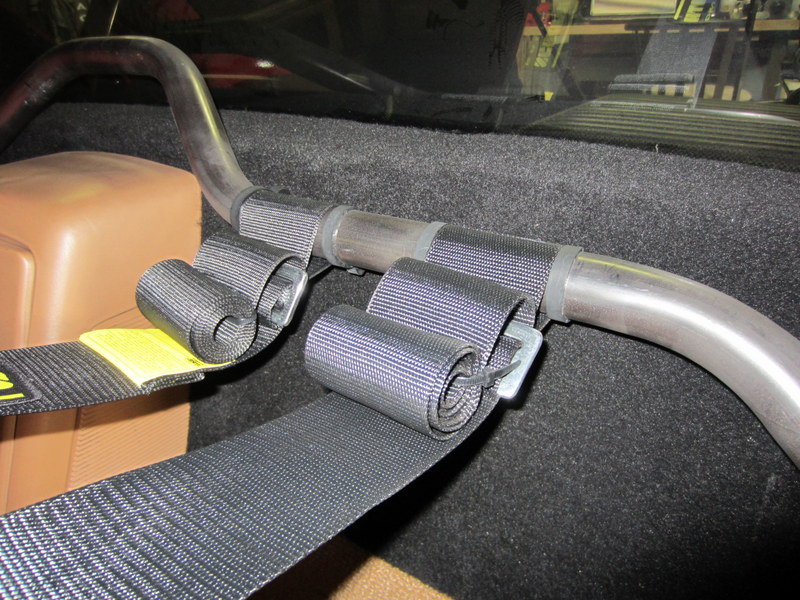 The brackets (inner and outer) were cut from 3/16″ 4130 steel plate and bent in my vice: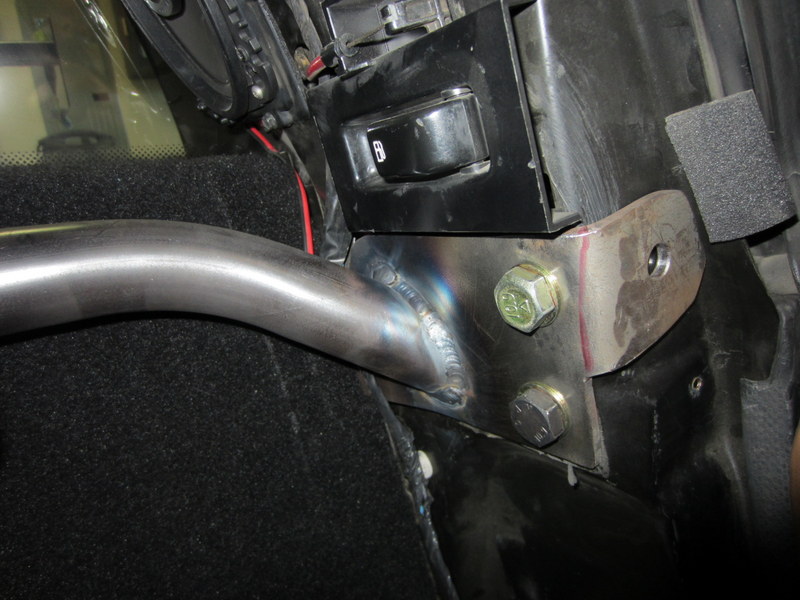 I may add another M8 or M12 bolt in the 3rd hole, but haven't done so yet.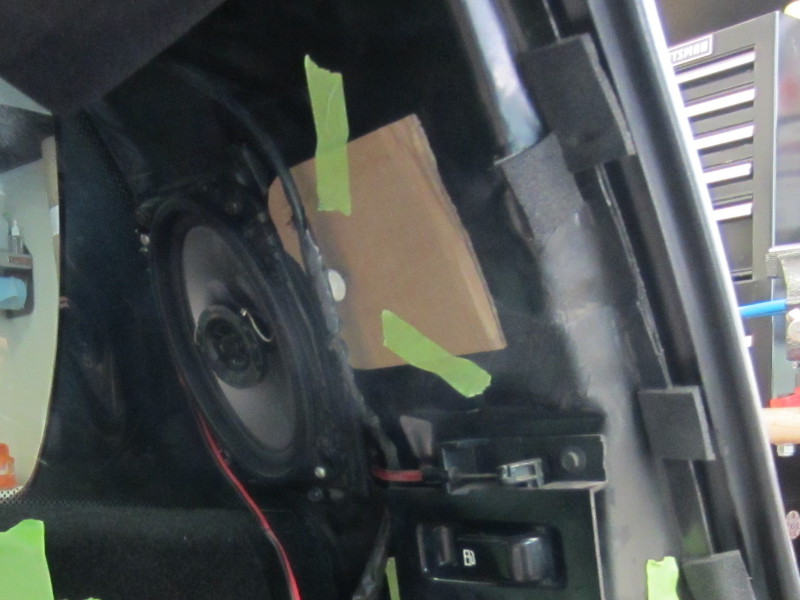 If anti-rotation bars are desired, the main harness bar can be tied into plate bolted to the OE shoulder belt mounting points.
The bracket shown mocked up in cardboard would be made from 3/16″ 4130 steel plate and would be tied into the main harness bar with 1.5″ OD 0.120″ wall thickness tubes. This can help prevent the main harness bar from rotating forward when the shoulder harnesses pull on it in a collision.
When I have enough parts ready to fill a large batch, I'll probably have the harness bar powdercoated. I've read that some race teams don't powdercoat or paint their roll cages or harness bars, so that it's easier to inspect for cracks. However, some surface rust will develop over time if it isn't protected.