Click here to view recent blog posts about this car.
Vehicle: 1988 Pontiac Fiero
Exterior: Custom black and red digital camo vinyl wrap
Interior: Black
Engine: 1993 Chevrolet 3.4 DOHC V6 "LQ1"
Drivetrain: Mid-engine rear wheel drive, 5-speed Getrag 282 manual transmission.
Purchased: December 2006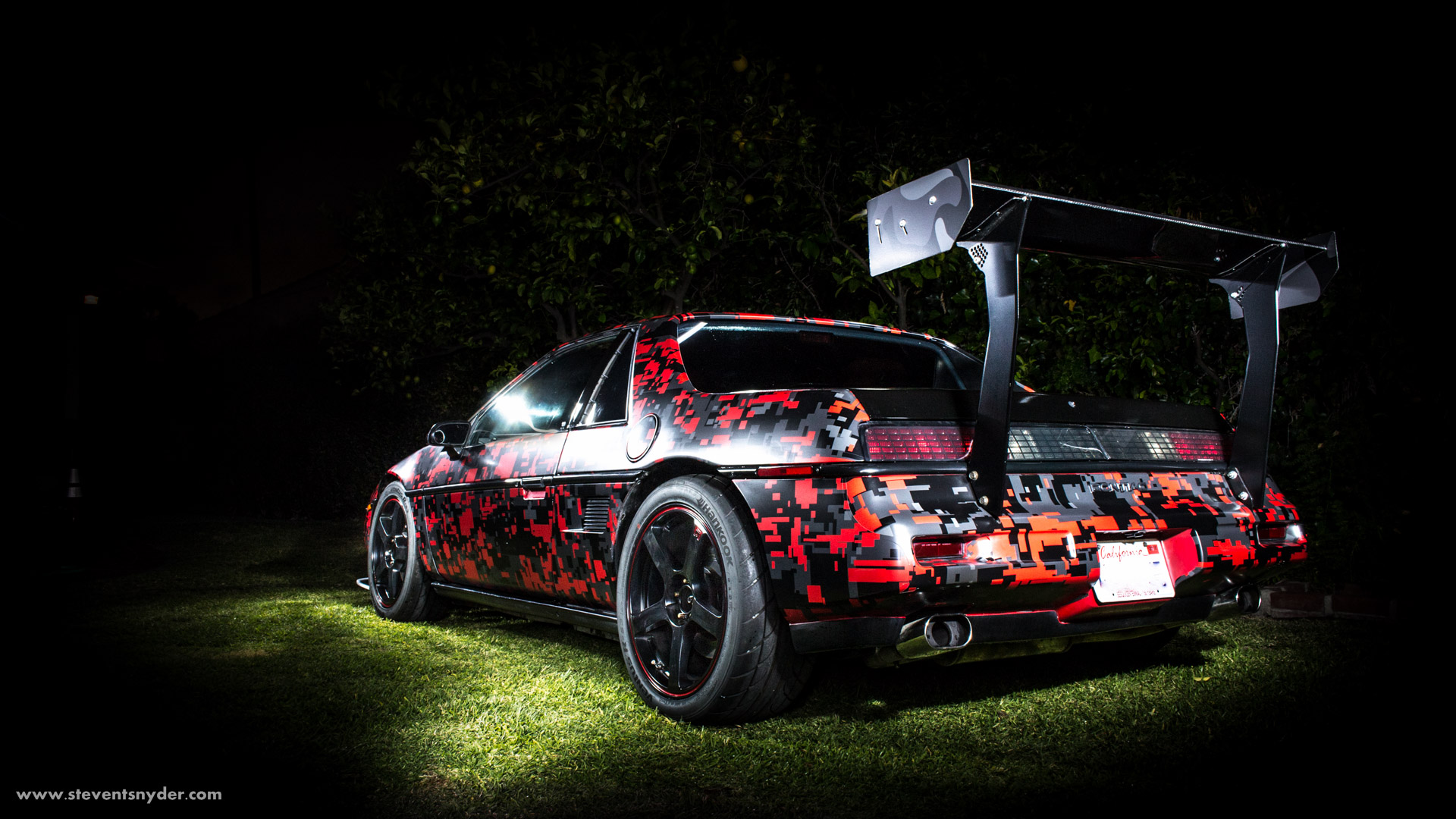 Engine:
Balanced and blueprinted 1993 3.4 DOHC V6 from a Chevrolet Lumina Z34.
Custom short-runner intake manifold.
2.5″ exhaust with Magnaflow muffler.
Dyno-tested at 220 whp @ 5800 RPM,  218 ft·lb @ 4900 (tested at Church Automotive in June 2007 on a Dynapack).
California emissions legal, inspected and approved via the California Bureau of Automotive Repair.
Transmission / Clutch:
Hybrid Getrag 282 with late-model upgraded differential.
Clutchnet organic/kevlar clutch
Brakes:
West Coast Fiero brake caliper relocation brackets for 12″ Corvette rotors, Centric high-carbon 12″ brake rotors.
Porterfield R4 brake pads
Goodridge SS brake hoses
Brake cooling ducts
Steering:
C4 Corvette fast ratio power steering rack (2 turns lock-to-lock)
TRW Electric Power Steering Pump (Porsche 997 Cup Car / Vauxhall Astra application)
Suspension: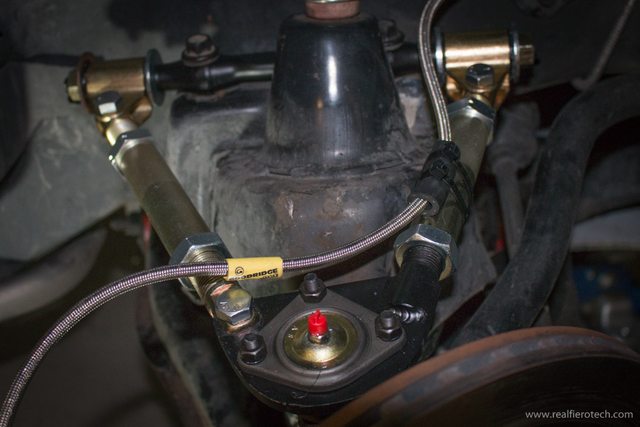 Front: Bilstein ASN-series 46mm monotube dampers with custom shafts and valving, 750 lb/in springs, custom fully-adjustable upper control arms and polyurethane bushings.
Rear: Koni Sport Red adjustable struts, custom adjustable coilover conversion using Coleman Racing adjustable sleeves and Hypercoil 475 lb/in springs. Out-Pace Racing rod-end lateral links. Polyurethane bushings in factory trailing links.
Wheels/Tires:
Front: Motegi MR-116 17×7 (48mm offset), 215/45/17 Hankook RS3
Rear: Motegi MR-116 18×9 (45mm offset), 275/35/18 Hankook RS3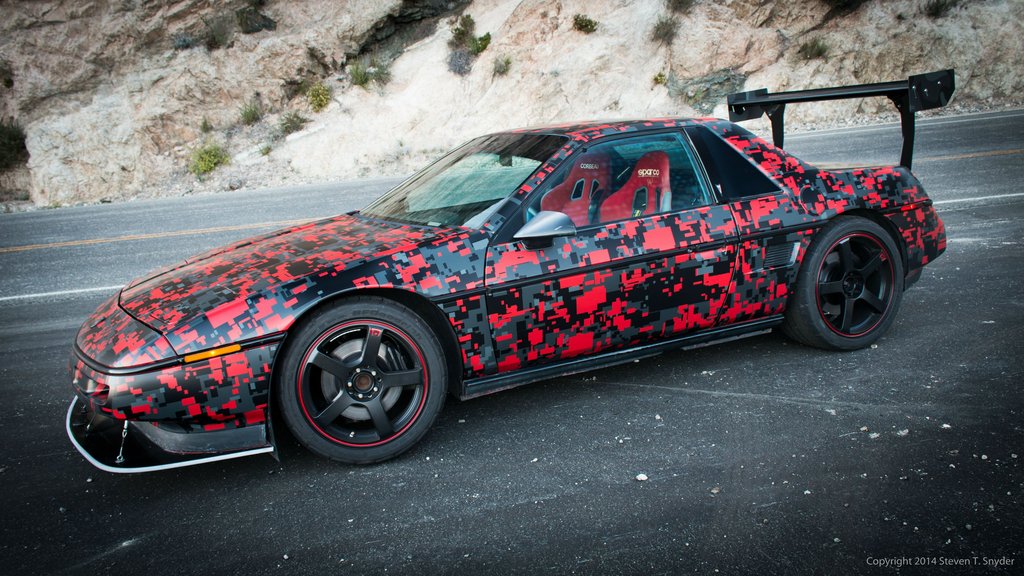 Aerodynamics:
Rear: NASCAR Car of Tomorrow wing (Crawford Composites) with straight endplates

Front: Custom front splitter / undertray, tire spats, improved radiator inlet duct
Cooling:
Spal radiator fan (p/n 30102082)
Griffin 1-25201-X radiator
Setrab 19-row Series 6 oil cooler /w 200*F thermostat
Interior:
Seats: Red Corbeau A4 and Sparco Rev
Sparco Steering Wheel
Weighted Momo Shift Knob
Interior color changed to black
Safety:

Harness bar
Sparco Rev and Corbeau A4 racing seats
Schroth Profi II 6-point harnesses
H3R Performance HG250R HalGuard CLean Agent Fire Extinguisher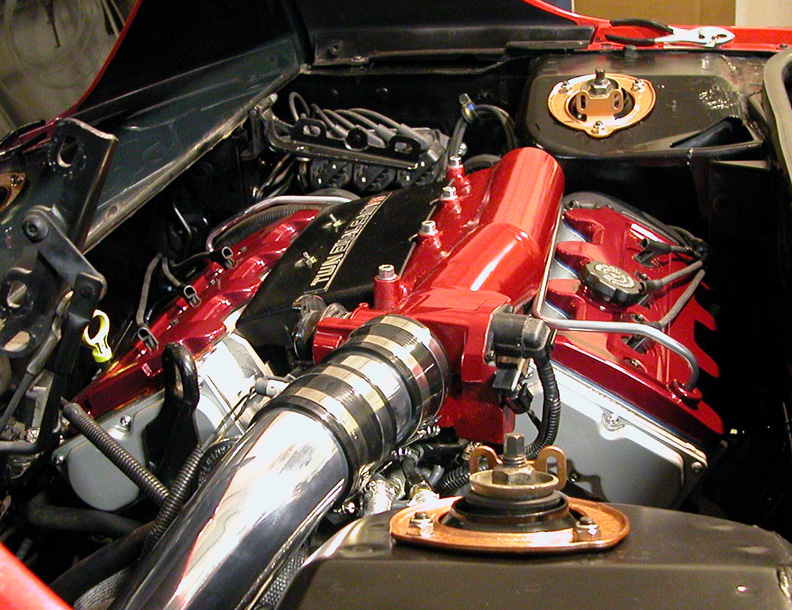 Blog Posts
See: https://steventsnyder.com/category/cars/fiero/
Film
/DRIVE made a film about my car.
There's a full length version for /DRIVE+ subscribers:
https://www.youtube.com/watch?v=s6wZYvLluus
… and a free, but shorter version:

Another option is to buy the full length video a la carte for $0.99 on Vimeo.
Photo Gallery